Anchor
Arizona's Family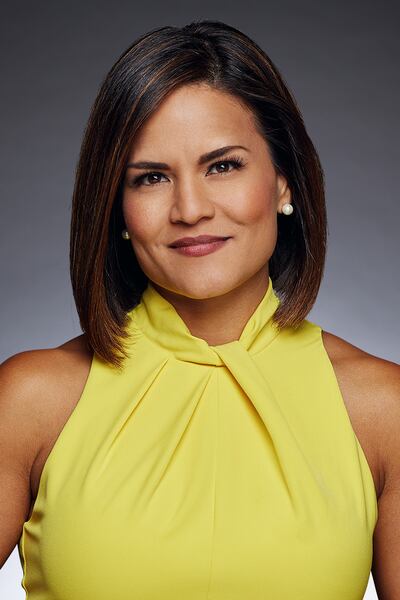 A three-time Emmy award winner, Nicole has been telling stories about Valley newsmakers for nearly two decades.
In addition to anchoring newscasts, she produces in-depth features and investigations to bring context and perspective to concerns and trends in our community and our world.
Nicole's passion for storytelling and helping others is why she got into journalism.
She won an Emmy for field anchoring after the deadly Tucson shooting and assassination attempt of then-Congresswoman Gabby Giffords, another for her "Keeping the Promise" series on military struggles and success profiles, and a third for breaking news.
She is an active board member for the nonprofit Military Assistance Mission, supporting our Arizona military families.
Nicole believes everyone has a story to share and says the most interesting people she's ever interviewed are the humble supermen, ordinary people doing extraordinary things but often not calling any attention to their actions. She says it's an honor to spotlight those angels around us.
She's an Arizona native who grew up in a family of eight down in Tucson, where she met and married her high school sweetheart. They moved to Phoenix to start a family and join Arizona's Family in 2004.
Now they have two kids, Callie and Cayden, and love taking RV road trips to explore our local lakes, forests and trails with their Jack Russell terrier, Dash.
Nicole loves to read and keep busy with community service and crafts like quilting baby blankets, something her mom taught her to do by hand in elementary school.
She got her first job in TV as an intern who worked her way up to a part-time reporter and assignment editor, listening to scanners and coordinating crews to cover breaking news at KVOA in Tucson.
After a summer internship with 48 Hours in Manhattan, Nicole graduated from the University of Arizona and took a job at the CBS affiliate in Spokane, Washington, reporting and anchoring for KREM-2 News.
She loves meeting new people and is always looking for more stories that need to be shared.
If you have a story you'd like to share with Nicole, send her a note on social media or email her.