Little Miss BBQ to open midtown Phoenix location at former Honey Bear's BBQ spot
Published: Mar. 30, 2022 at 5:16 PM MST
|
Updated: Mar. 31, 2022 at 10:18 AM MST
PHOENIX (3TV/CBS 5) - Barbecue enthusiasts reeling from the loss of a beloved bbq joint in the heart of midtown Phoenix can dry their tears with renewed joy over another famous Phoenix barbecue staple taking over the location!
Earlier this month, we reported on the closing of Honey Bear's BBQ iconic central Phoenix location on Central Avenue just south of Thomas Road. The owners recently sold the unique A-framed building, and the new owners are none other than the owners of Little Miss BBQ! Little Miss BBQ owners Scott and Bekke Holmes announced the acquisition on social media Wednesday afternoon. The Little Miss BBQ midtown location is expected to open in either September or October, according to Scott. He says they plan to hold a job fair at their new location in late April.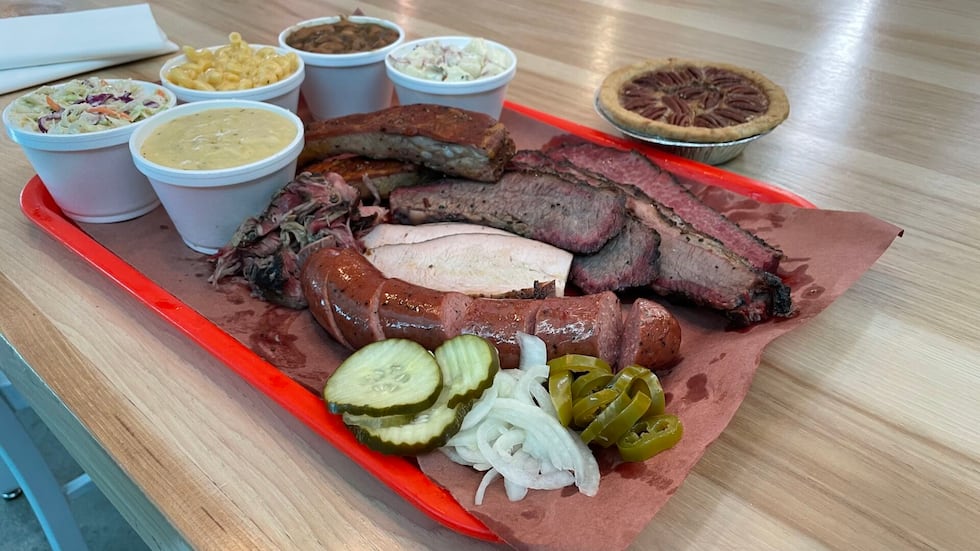 For those not familiar with Little Miss BBQ, Scott and Bekke got into the barbecue game back in 2006 after experiencing Texas-style barbecue at The Salt Lick in Austin. After a few years of finding their footing in the competitive barbecue circuit, the Holmes' opened their first Little Miss BBQ near Sky Harbor Airport on University Drive. They named their bbq joint "Little Miss," which was their nickname for their dog, Yeager. After a few years of perfecting their process and establishing a rhythm, they opened a second location in the Sunnyslope district near 7th Street and Dunlap Avenue.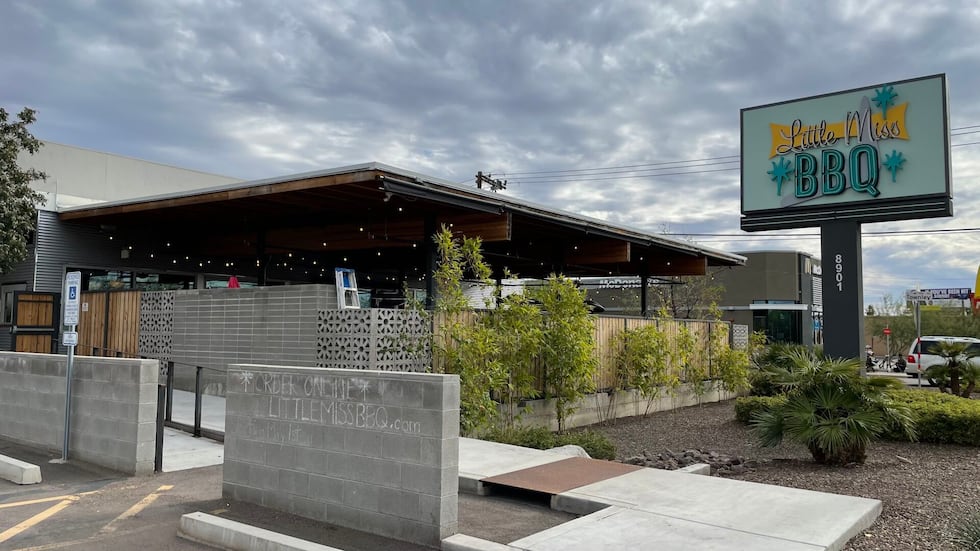 If you're wondering what sparked the interest in this new location, it turns out Scott and Bekke had been looking for new opportunities for some time.
"We have been looking for a new location for about 1.5 years. We were really serious about a location in Gilbert. That fell through. Then we had an approved offer on a large property just north of Chandler Municipal airport. One day driving home I realized I would be on the road each day for 1.5 to 2 hours. The magnitude of the project and the time I knew it would take to get running well gave me flashbacks to when was working 100 hours a week for the first two years at our original spot on University. We canceled our offer the next day. My kids, wife, me, and my sanity would have suffered," Scott explained. "This Honey Bear's location popped up at a realtor/developer meeting we had with the City of Phoenix and ASU about development in Sunnyslope and the changes we have seen. One of the people there knew the guys at Honey Bears and let me know they were looking to change their paths after 35 years. We fell in love with the building, the history, and the neighborhood. It closed quickly since they were done and ready to get out quick and easy."
When I checked out Little Miss BBQ for the first time just over a year ago during my barbecue series, I learned that Scott was also creating some new menu items, taking barbecue into new, Southwestern-inspired areas. Scott had just introduced a new menu item, the smoked BBQ green (and red) chili and cheese burritos, which pack a hearty and heat-inspired punch! Little Miss BBQ lovers can rejoice (again) knowing Scott has more creations under development!
"We will expand off of the burritos with some fun items, a few salads, and a vegetarian item or two but our core will always be Central Texas barbecue. We have a few new bbq items we have been playing with lately," Scott said.
A new location, new menu items, it's a foodies dream come true! Even with the expansion though, Scott says at the end of the day it's all about one goal.
"Growth will come when we are ready. Just like barbecue. Our initial goal was to serve world-class central Texas-style barbecue and be the best part of peoples' day. That's it and it's still the goal every day. It wasn't about money, growth, benefits, training plans, growth strategy, branding, etc... We aren't that latest chain with perfect branding that all of the sudden has 40 locations. It was just let's be the best every day," Scott explained. "Now as we have grown, we developed plans for two places. Now with a third, roles and procedures will shift again. It's exciting to think about the future and where we hope to be in 20 years."
For those still looking for a taste of Honey Bear's, owners Mark and Anna Smith say they're still in the game, operating out of the original Van Buren location, just east of 48th Street. "We haven't stopped. We're just changing the way we're doing it," Smith said. He also said they are looking for more locations.
Copyright 2022 KTVK/KPHO. All rights reserved.