List: 7 places to play in the snow (not counting Snowbowl and Sunrise)
Published: Feb. 24, 2022 at 11:12 AM MST
NORTHERN AZ (3TV/CBS 5) -- Who doesn't love playing the snow? For Valley-dwellers, that means a road trip. And while it might be tempting just to pull off the side of the road and dive in, don't. It's not allowed. It's also potentially dangerous. That includes Interstate 17, Interstate 40, and Highway 180, as well as the residential area off the 180. Wait until you get to a designated snowplay area.
Arizona Snowbowl and Sunrise Park Resort might be the first places that come to mind when you think of playing in the snow, but there are several other places you can go.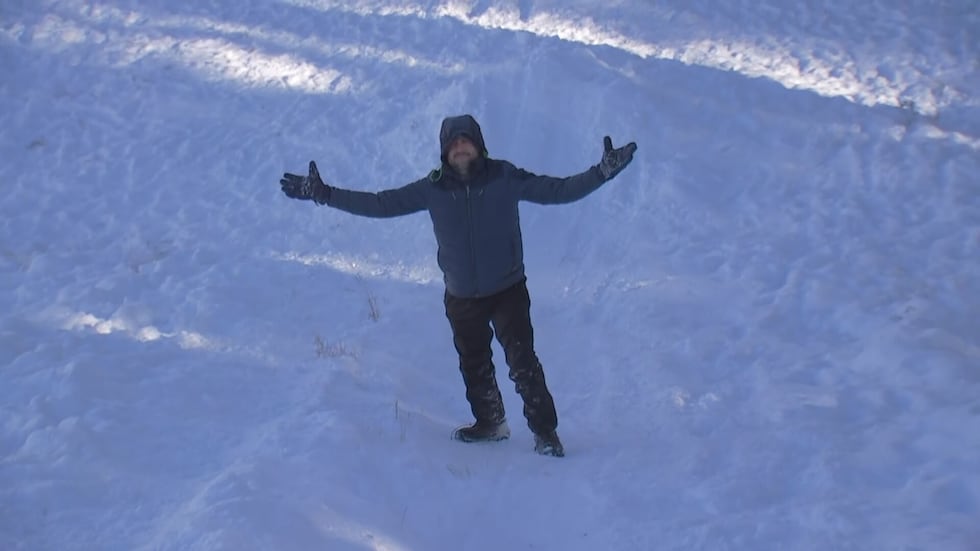 The Oak Hill Snow Play Area is located on the site of an old alpine ski area that operated during the 1950s. There are two separate sledding runs. One is long and steep; the other shorter and easier for beginners.
Right off Historic Route 66, in Williams, Arizona, Oak Hill offers a ski run about 900 feet long, which is great for beginners to practice. Keep in mind, however, that there is no ski lift or tow so climbing back up may tire you out.
It's free to play in the snow at Oak Hill, but there are no concessions in the area, so make sure you have plenty of water and maybe some snacks.
Also, there are only 15 parking spaces so get there early.
The park is located off Interstate 17, not far from the Flagstaff Airport. Sleds are not allowed here, but you can rent tubes. There are concessions. Also, there are fees for some activities.
Another free one! Fort Tuthill County Park is about 3 miles south of Flagstaff in Coconino County. It offers "passive" opportunities to play in the snow, including snowshoeing and cross-country skiing. Like Oak Hill, there are no concessions in the area.
Benham Snow Play Area
Also in Coconino County, the Benham Snow Play Area is a few miles south of Williams on Perkinsville Road south of I-40. It's a great place to build a snowman or have a snowball fight.
Happy Jack Lodge has something for everyone -- snowplay, cross-country skiing, snowshoeing, and snowmobile access. There's a fee for some activities, as well as a place to get some food.
There's no sledding here, but you can go cross-country skiing, snowshoeing, and snowbiking. There are fees for some activities, and you can make it an overnight adventure.
For the latest information, call the Flagstaff Winter Snowplay Hotline at 1-844-256-SNOW (7669).
If you're just looking to play -- build snowmen, make snow angels, or lob some snowballs -- consider one of Flagtaff's parks. Buffalo Park, Foxglen Park, and Thorpe Park are good options.
Look for the Toboggan Hill Trailhead in the Apache-Sitgreaves National Forests to enjoy sledding, tubing, tobogganing, and cross country skiing. There is no fee, but donations are always welcome.
To get there, take Highway 180/191 northwest from Alpine. Go about a mile and a half, then turn west on Fire Road 249. You'll find parking about 4.5 miles in.
No matter where you go, clean up after yourself.
Whatever you bring with you, be prepared to take it when you leave. Don't leave behind trash, including broken sleds and deflated snow tubes. There are two important rules when you visit a snowplay area.
Pack it in, pack it out.

Leave no trace.
The U.S. Forest Service shared photos of the massive mess people left behind after playing in the snow at the Oak Hill Snow Play Area after a storm a few years. It wasn't pretty. Let's not repeat it.
Copyright 2022 KTVK/KPHO. All rights reserved.