Thrift shop volunteer in Surprise wins Pay It Forward Award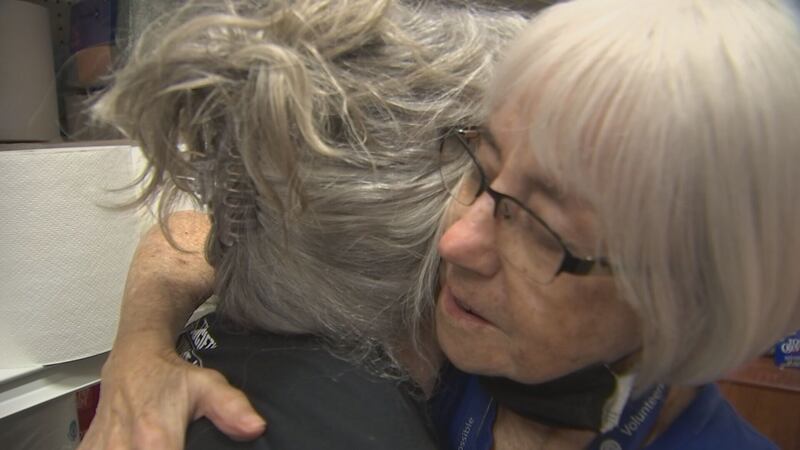 Updated: Nov. 11, 2021 at 2:50 PM MST
Sponsored - Pay It Forward is sponsored by America First Credit Union, Ken Garff Kia and Super Star Car Wash.
SURPRISE, AZ (3TV/CBS 5) — We decided to Pay It Forward in Surprise to Jean Butler, a volunteer at the St. Vincent de Paul thrift store. "Jean is a volunteer. That is awesome. She gives all of herself. She is very committed to making sure that we take proper care of the donors' donations that they give us and get a good amount of money for them to support the mission of St Vincent de Paul," said her friend Charlotte Weidow.
Butler has been volunteering at the thrift store for over six years and works an eight-hour shift for four days. Because of her hard work, their staff wanted to Pay It Forward to her.
Weidow and I walked up to Butler and said, "We got a surprise for you, Jean. Because of everything you do for St. Vincent de Paul, and because you are so giving of yourself, we wanted to Pay It Forward to you with a $500 gift card."
The mission of St. Vincent de Paul is to feed, clothe and heal those less fortunate. Butler is dedicated to that mission and so deserving of this recognition. "I'm overwhelmed. Honestly, I don't know what to say. It's totally amazing," she said. If you would like to nominate someone for our Pay It Forward Award, just fill out the nomination form here.